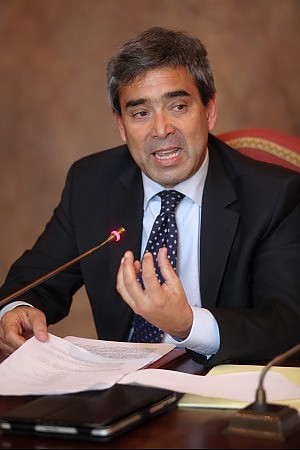 DAVIDE CORRITORE
Company
Metropolitana Milanese S.p.A.
Role
Presidente
Will speak at the following conferences
Cerimonia di apertura
English Curriculum
From 2011 to 2013 he was General Director of the Municipality of Milan. In previous years, he gained managerial experience in senior positions at private companies and financial institutions such as Deutsche Bank and Citibank. He was economic adviser to the Presidency of the Council of Ministers and the author of numerous publications on the topics of innovation and economic and technological trends. He holds a degree in Economics from Bocconi University in Milan and is a freelance journalist. He is currently Chairman of Metropolitana Milanese S.p.A.
Italian Curriculum
Dal 2011 al 2013 è stato Direttore Generale del Comune di Milano. Negli anni precedenti ha maturato esperienze gestionali in posizioni apicali presso società private e istituti finanziari, quali Deutsche Bank e Citibank. è stato consigliere economico della Presidenza del Consiglio dei Ministri e autore di numerosi editoriali sui temi dell'innovazione e delle tendenze economiche e tecnologiche. È laureato in Economia e commercio presso l'Università Bocconi di Milano ed è giornalista pubblicista. Attualmente è Presidente di Metropolitana Milanese S.p.A.